VERNON | VERNON, P.A.

THANIA VERNON, Senior Broker Advisor

Thania Vernon has been a driving force in the residential real estate market for almost 35 years. She has successfully marketed and sold millions of Sq.Ft. of new construction projects. In her endeavors, she has represented Developers throughout South Florida, in the inception, planning and launching of new projects. Additionally, she has managed and brokered an office for Fortune South Beach Realty and has a distinct track record of selling luxury residential and commercial properties. All these experiences gave her a broad sense of the real estate industry that few can claim. It has also given her the basis to perform in today's unprecedented market.

She graduated from the Warrington School of Business at the University of Florida as a Business Major. Since that time and as current co-owner of Miami Waterfront Properties she has cemented a career in the real estate industry.


ROBERT VERNON

Robert "Bob/Buzz" Vernon is the former mayor of Key Biscayne and was the owner of the landmark Vernon's Drugstore first established in 1951 located on Key Biscayne. Vernon is highly accomplished individual working both in the public and private sectors. During his mayoral tenure he completed the Island's two largest capital improvement projections, the current Community Center and the Sewer project both enhancing the quality of life for Key Biscayne. He is a graduate from St Thomas University in Sports Management and Administration.

Both are also licensed Community Association Managers (CAM) offering all real estate services, ranging from buying, selling, investing and property management. Robert currently manages the Master Association for the Ritz Carlton and Grand Bay Residences.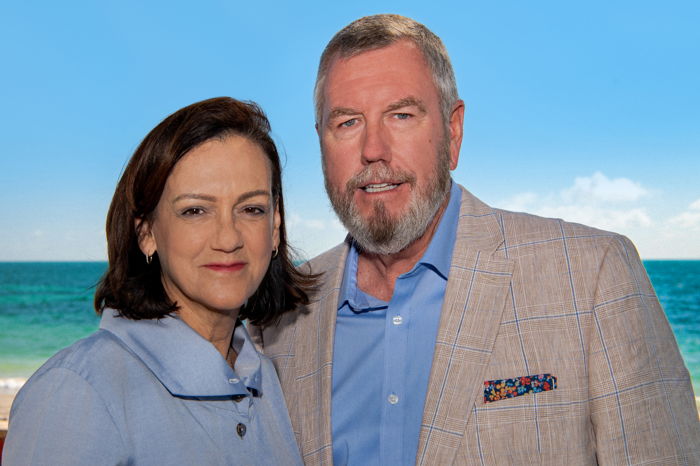 Where you live defines your lifestyle....
Client Reviews
I have had the pleasure of working with Bob and Thania Vernon on numerous occasions. From Miami Beach to Key Biscayne I have worked with them for ten years or more. Together we have bought and sold several properties with them being my advisors as well as facilitating the transactions. Over the time I have known them I formed a strong business and personal relationship. They have extensive knowledge and experience and are quick to resolve any issues that may arise. They are genuinely nice and easy to work with and I have forged a very good relationship of trust. I rely heavily on their expertise and advice which allows me to make good decisions.