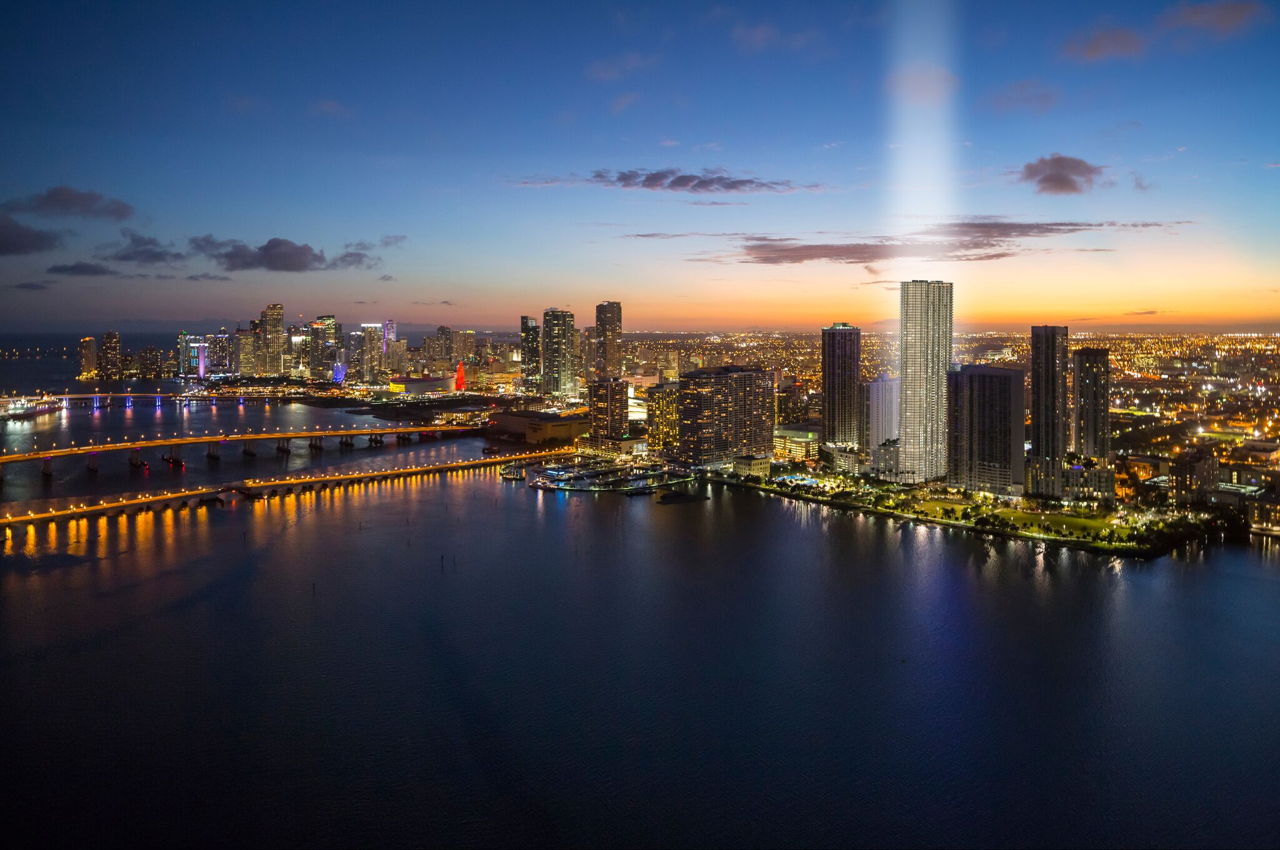 Aria on the Bay
"THE HIGHEST LEVEL OF SPLENDOR"

While gorgeous residences, breathtaking architecture, and an enviable bay-front
location are plenty to make Aria on the Bay special... it's the many different
atmospheres you can explore within Aria that elevate it to the truly exceptional.

Play tennis, basketball, and volleyball. Watch the children playing in the playground
at Margaret Pace Park just across the street which also guarantees a lifetime of
unobstructed views of Biscayne Bay.
Aria on the Bay Properties
FOR SALE (39)
FOR RENT (20)
PENDING (6)
CLOSED (428)
1 Bedroom For Sale at Aria on the Bay
| Unit | Asking Price | Bed(s)/ Bath(s) | Living Size | Price/Sq.Ft. | Days on Market |
| --- | --- | --- | --- | --- | --- |
| 4407 | $695,000 | 1 / 2 / 0 | 979 | $710 | 232 |
| 3708 | $668,000 | 1 / 2 / 0 | 888 | $752 | 1 |
| 4208 | $665,000 | 1 / 2 / 0 | 888 | $749 | 28 |
| 3507 | $639,000 | 1 / 2 / 0 | 979 | $653 | 112 |
| 2106 | $630,000 | 1 / 2 / 0 | 979 | $644 | 10 |
| 2303 | $590,000 | 1 / 1 / 1 | 759 | $777 | 231 |
| 2204 | $580,000 | 1 / 1 / 1 | 745 | $779 | 351 |
| 3202 | $560,000 | 1 / 1 / 1 | 766 | $731 | 0 |
| 3605 | $549,000 | 1 / 1 / 1 | 743 | $739 | 0 |
| 2604 | $545,000 | 1 / 1 / 1 | 745 | $732 | 1 |
| 1007 | $530,000 | 1 / 1 / 1 | 758 | $699 | 175 |
| 2402 | $490,000 | 1 / 1 / 1 | 766 | $640 | 103 |
| 307 | $450,900 | 1 / 1 / 1 | 758 | $595 | 230 |
| 207 | $449,000 | 1 / 1 / 1 | 758 | $592 | 230 |
2 Bedroom For Sale at Aria on the Bay
| Unit | Asking Price | Bed(s)/ Bath(s) | Living Size | Price/Sq.Ft. | Days on Market |
| --- | --- | --- | --- | --- | --- |
| 408 | $1,350,000 | 2 / 3 / 1 | 1,865 | $724 | 0 |
| PH04 | $1,285,000 | 2 / 3 / 0 | 0 | 0 | 1 |
| 717 | $980,000 | 2 / 2 / 1 | 1,441 | $680 | 2 |
| 3711 | $950,000 | 2 / 3 / 0 | 1,161 | $818 | 225 |
| 1709 | $949,000 | 2 / 3 / 0 | 1,257 | $755 | 258 |
| 4401 | $925,000 | 2 / 2 / 1 | 1,178 | $785 | 1 |
| 3011 | $900,000 | 2 / 3 / 0 | 1,161 | $775 | 11 |
| 3000 | $883,700 | 2 / 2 / 1 | 1,171 | $755 | 14 |
| 2611 | $850,000 | 2 / 3 / 0 | 1,161 | $732 | 33 |
| 4601 | $830,000 | 2 / 2 / 1 | 1,178 | $705 | 200 |
| 3100 | $820,000 | 2 / 2 / 1 | 1,171 | $700 | 94 |
| 2501 | $789,000 | 2 / 2 / 1 | 1,178 | $670 | 235 |
| 2601 | $729,000 | 2 / 2 / 1 | 1,178 | $619 | 75 |
| 211 | $700,000 | 2 / 3 / 0 | 1,205 | $581 | 248 |
3 Bedroom For Sale at Aria on the Bay
| Unit | Asking Price | Bed(s)/ Bath(s) | Living Size | Price/Sq.Ft. | Days on Market |
| --- | --- | --- | --- | --- | --- |
| 5012 | $2,599,900 | 3 / 4 / 0 | 2,018 | $1,288 | 369 |
| 1215 | $2,547,000 | 3 / 4 / 0 | 2,018 | $1,262 | 29 |
| 4515 | $2,500,000 | 3 / 4 / 0 | 2,018 | $1,239 | 2 |
| 3912 | $2,500,000 | 3 / 4 / 0 | 2,018 | $1,239 | 15 |
| 2315 | $2,200,000 | 3 / 4 / 0 | 2,018 | $1,090 | 0 |
| 215 | $1,549,000 | 3 / 4 / 0 | 2,018 | $768 | 357 |
| 4810 | $1,398,000 | 3 / 3 / 1 | 1,580 | $885 | 14 |
| 2810 | $1,300,000 | 3 / 3 / 1 | 1,592 | $817 | 77 |
| 3410 | $1,300,000 | 3 / 3 / 1 | 1,592 | $817 | 53 |
| 1000 | $1,170,000 | 3 / 3 / 0 | 1,564 | $748 | 295 |
5 Bedroom For Sale at Aria on the Bay
| Unit | Asking Price | Bed(s)/ Bath(s) | Living Size | Price/Sq.Ft. | Days on Market |
| --- | --- | --- | --- | --- | --- |
| PH15 | $7,998,000 | 5 / 6 / 1 | 4,796 | $1,668 | 26 |
Aria on the Bay Facts
Price From
$437,900 - $1,753,900
Address
488 Northeast 18th Street, Miami, FL, USA
Interior Design
Arquitectonica
Numbers of Floors
53 stories
Size Range
From 777ft² - 2,365ft²
Deposit Schedule
20% at Contract
15% - 4 months from contact date
65% Balance at closing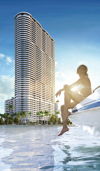 Aria on the Bay Picture Gallery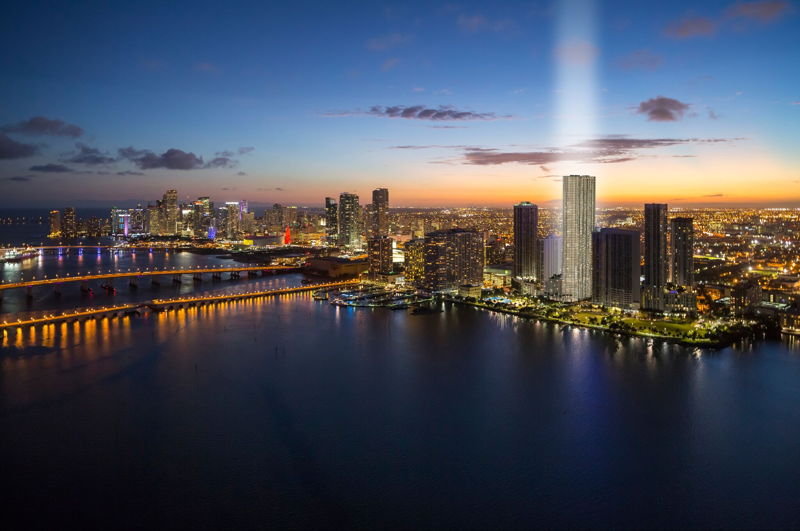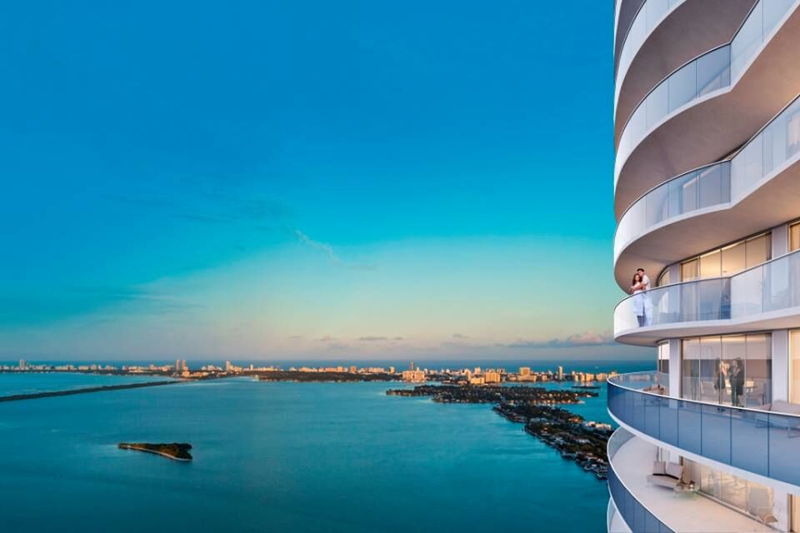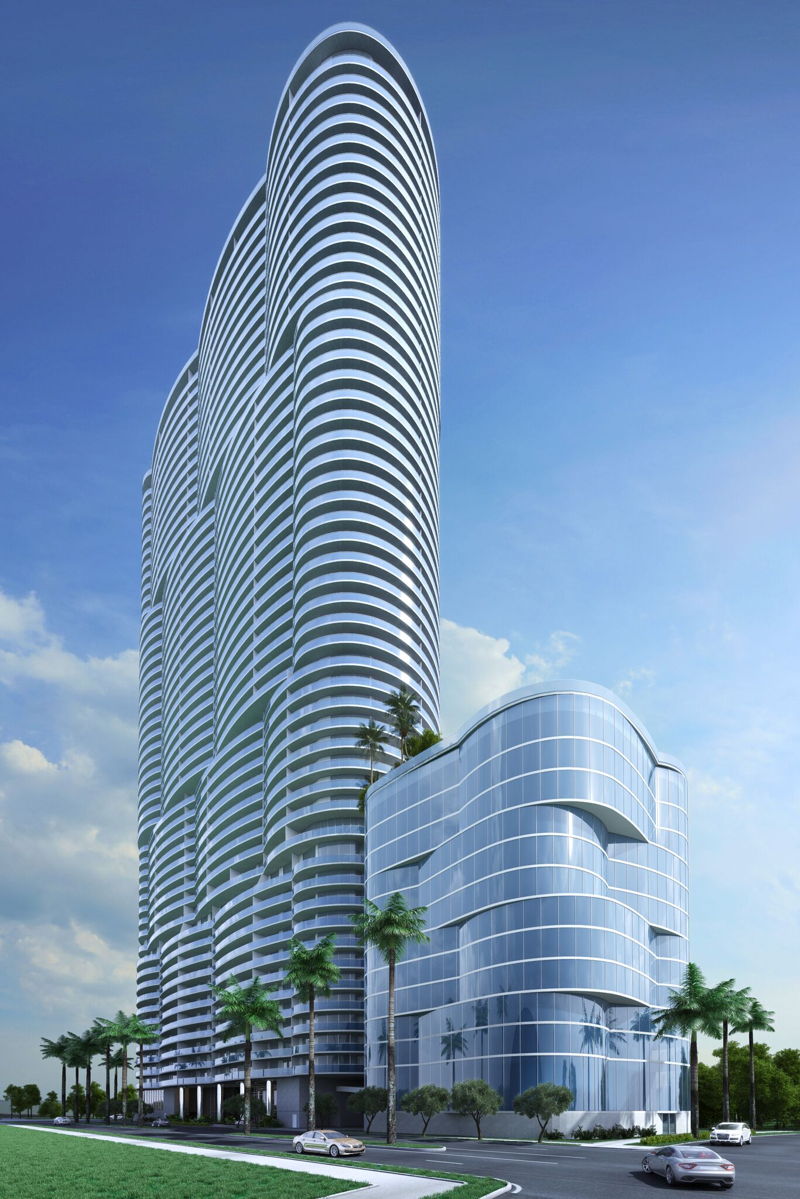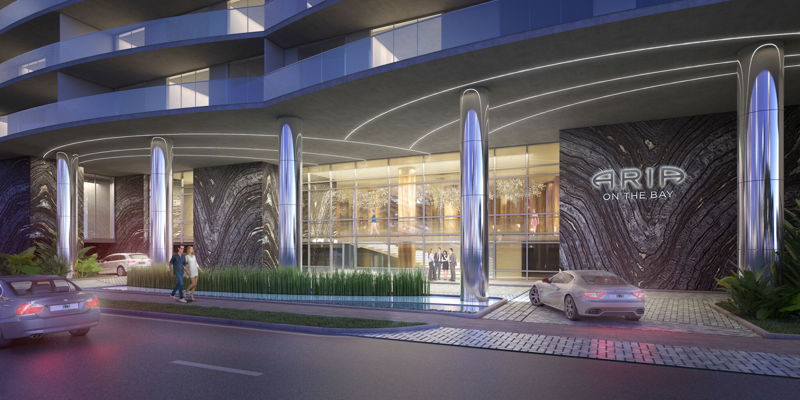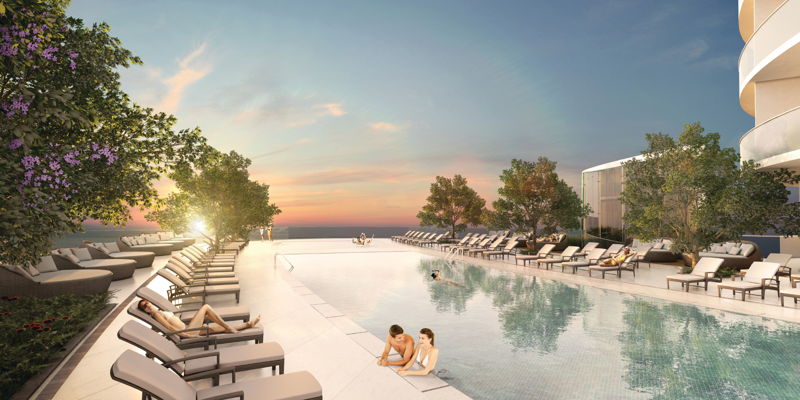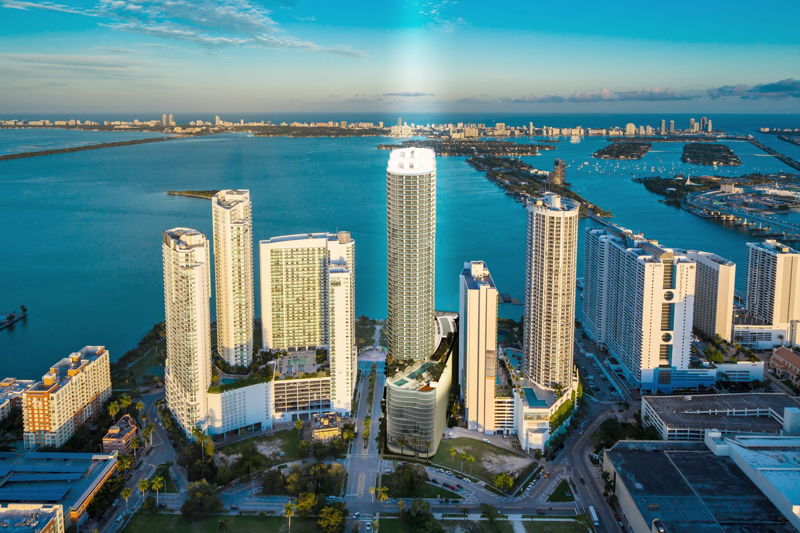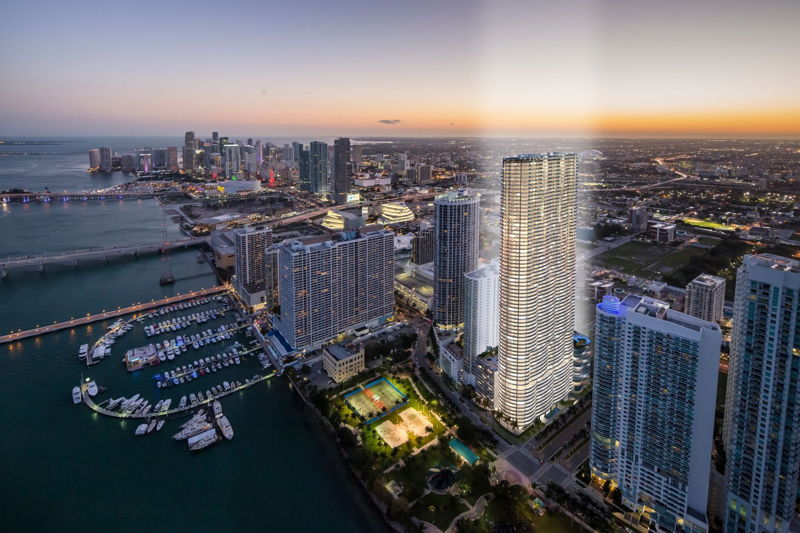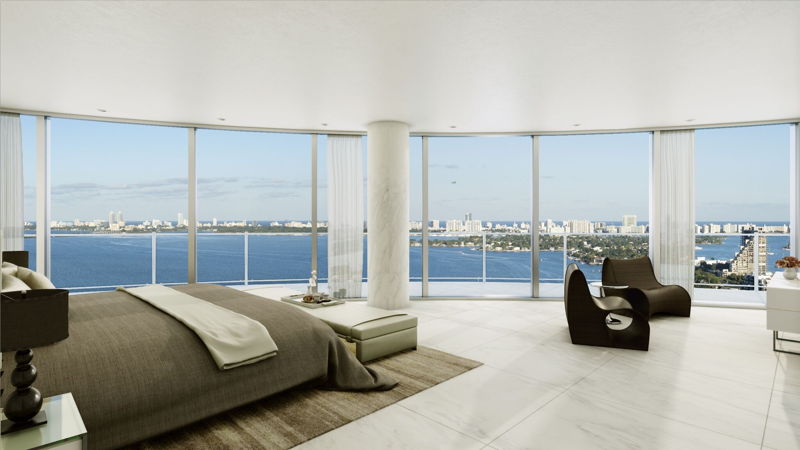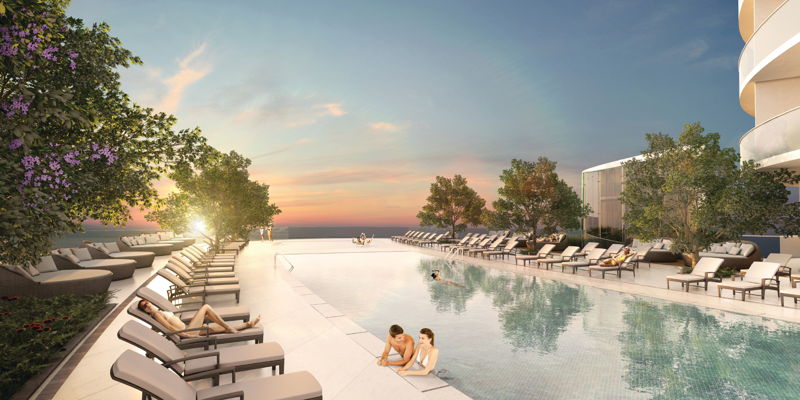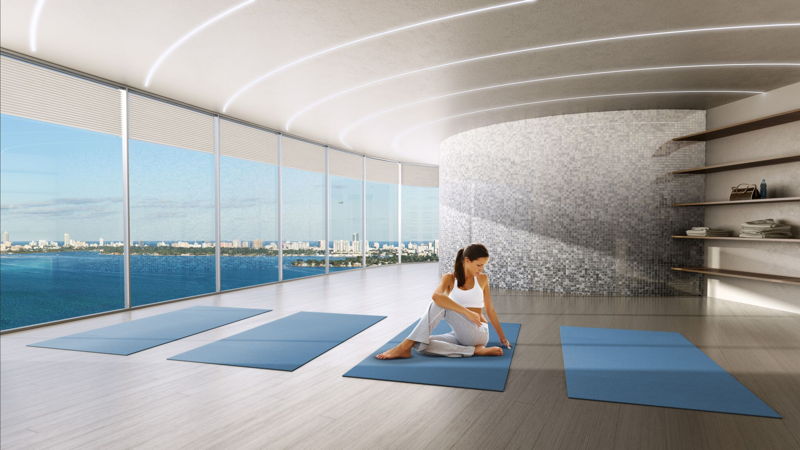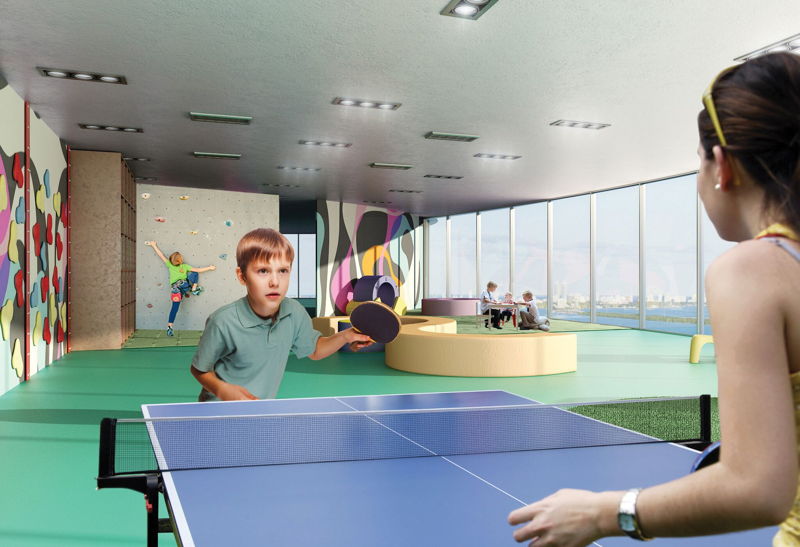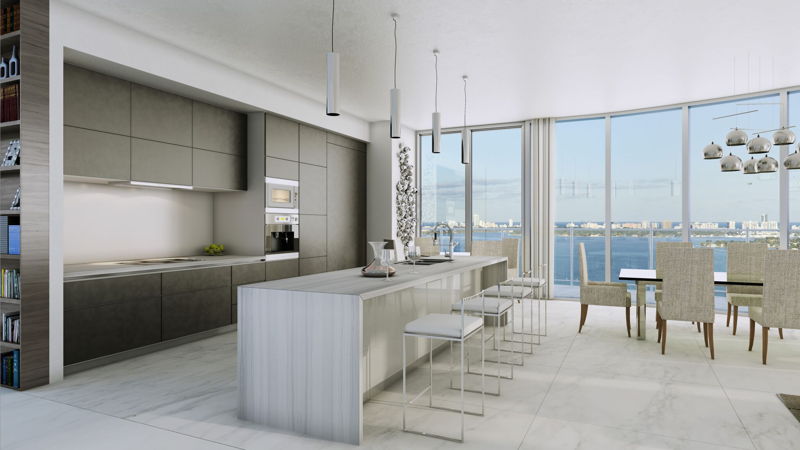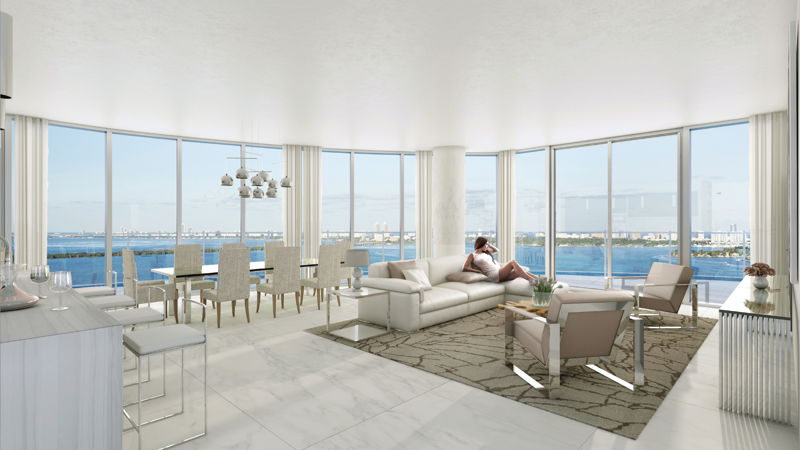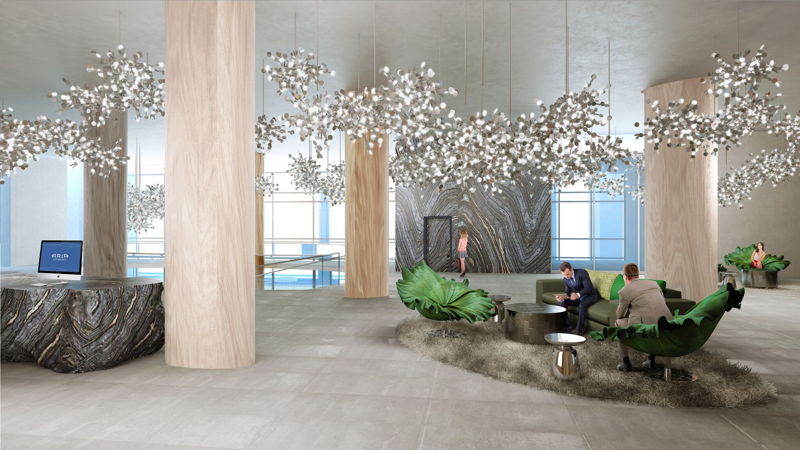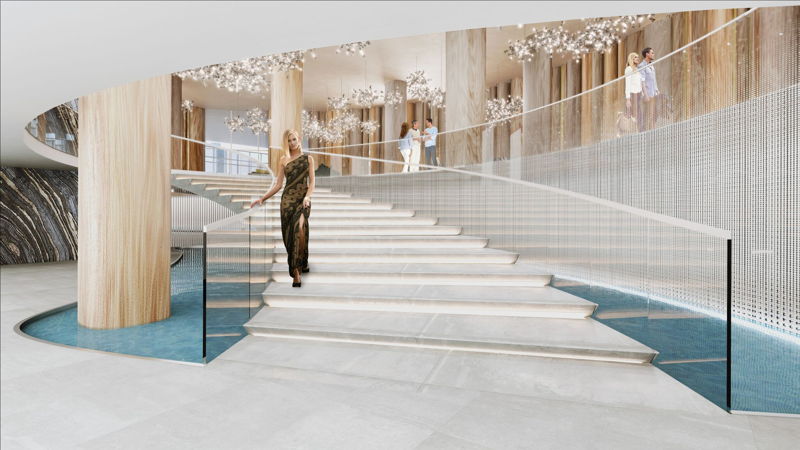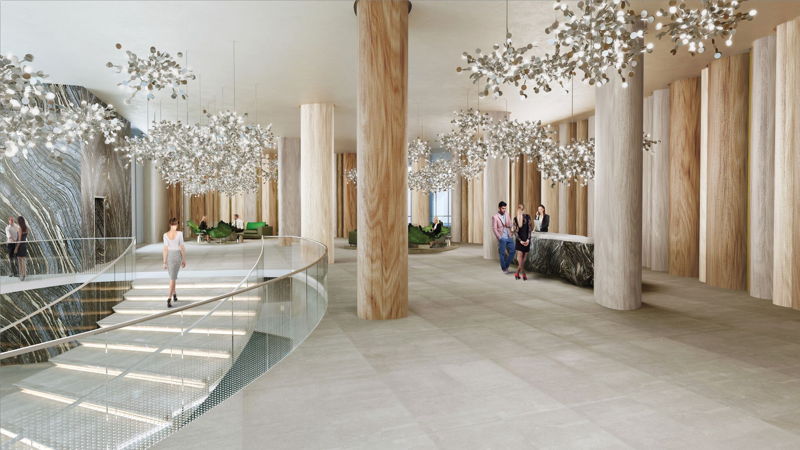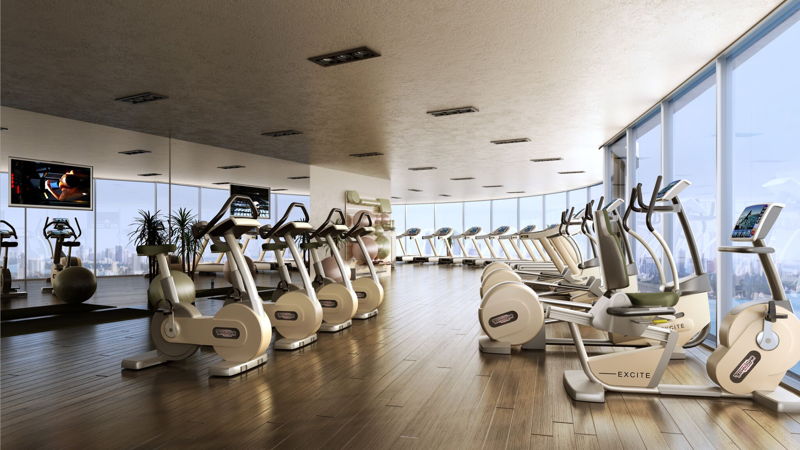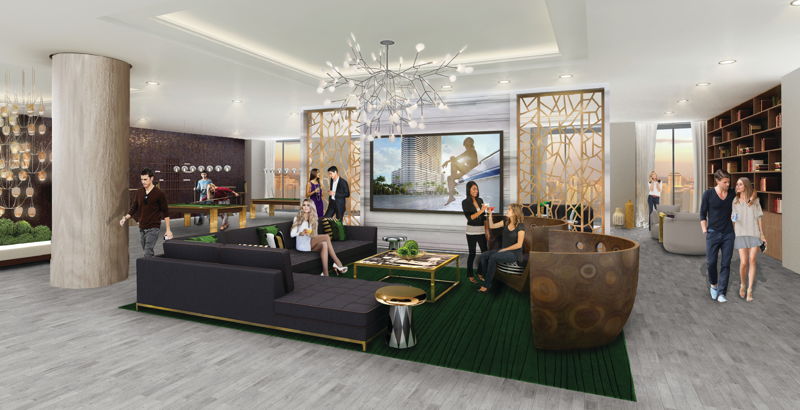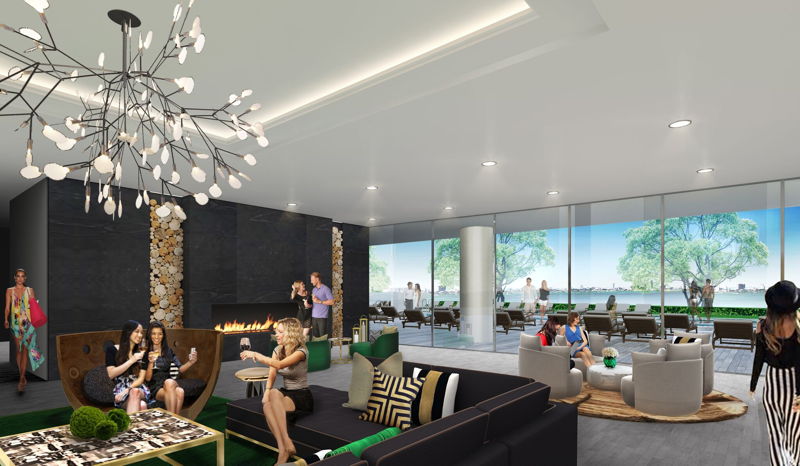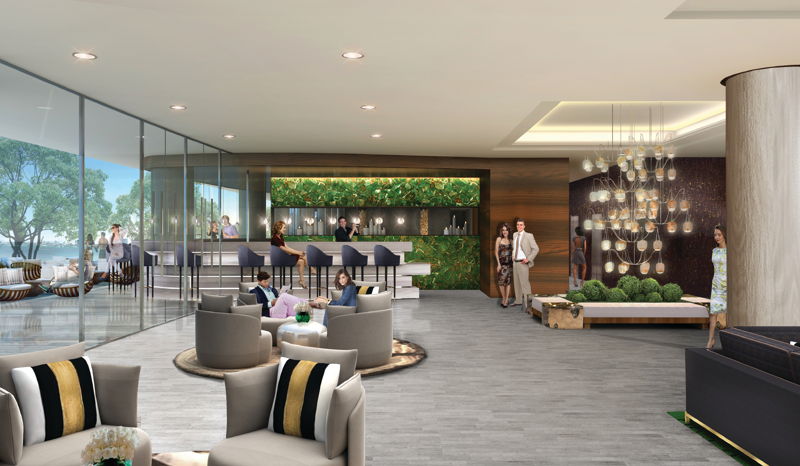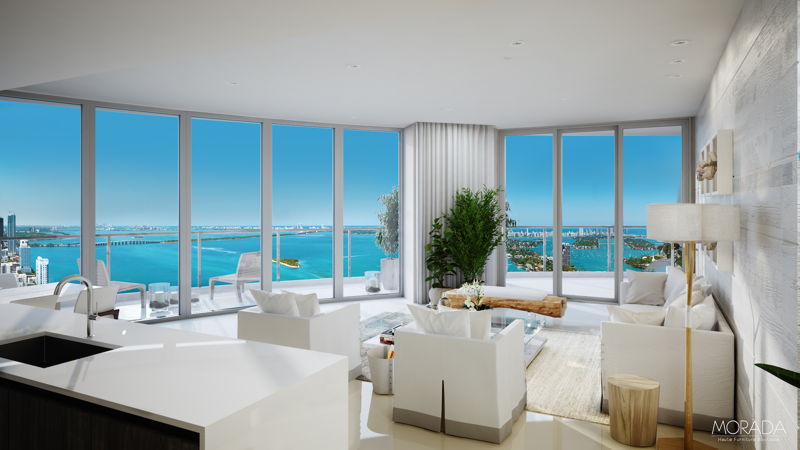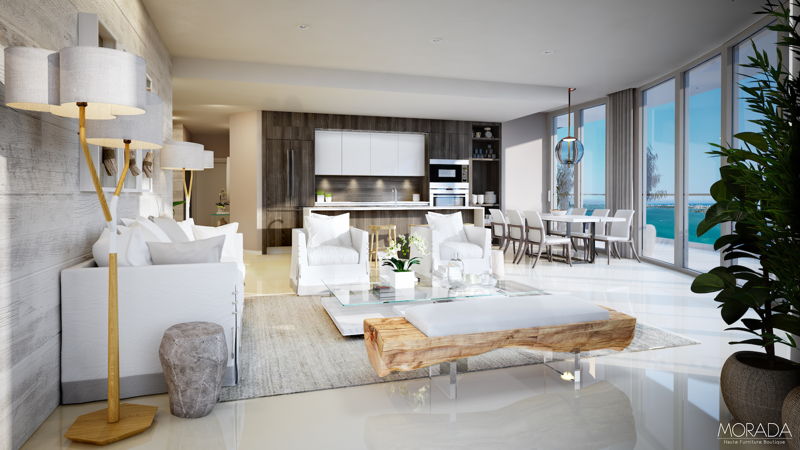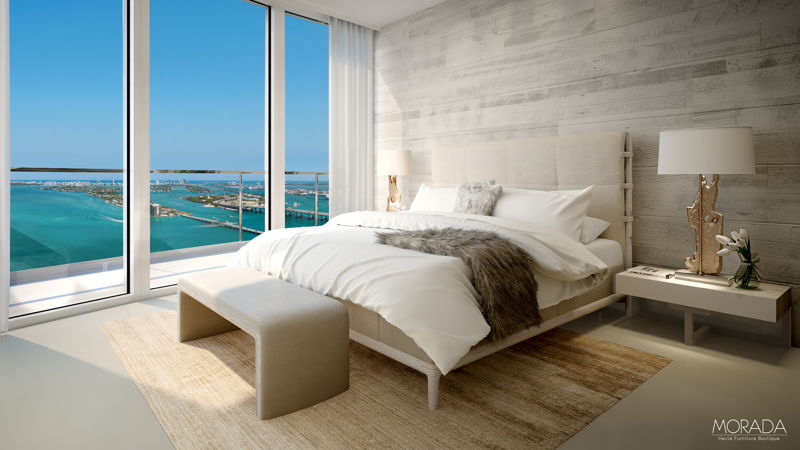 Aria on the Bay Amenities
Highlighted Condo Features
BUILDING AMENITIES
2 CURVED SUNRISE/SUNSET POOL
HOTTUB OVERLOOKING BISCAYNE BAY
MOVIE THEATER
STATE OF THE ART GYM AND YOGA STUDIO
PRIVATE SPA AND MASSAGE TREATMENT AREA
BUSINESS CENTER WITH CONFERENCE ROOM AND OFFICES
BBQ AREA WITH SUMMER KITCHEN FEATURES
OUTDOOR FIRE PIT WITH CUSTOM SEATING
GREAT ROOM WITH SOCIAL AREAS INCLUDING FLAT SCREEN TVS AND POOL TABLE
TEEN LOUNGE AND KIDS PLAYROOM
VALET PARKING
HIGH SPEED INTERNET IN ALL SOCIAL AREAS
-----
RESIDENCE FEATURES
9 Ft Height Ceilings
Porcelain floors throughout
Just 0.64 HOA that includes Basic cable, Internet, Water, Security, Exterior Insurance
Modern Kitchen with Italian wood cabinets and White quartz Top
SS Bosch Appliances
Luxurious bathrooms with porcelain floors and cabinetry
Floor to Ceiling Windows
Water views from 85% of the units and beautiful city views

Aria on the Bay Location
488 Northeast 18th Street, Miami, FL, USA
Aria on the Bay Contact Form
For more information please fill out the form below