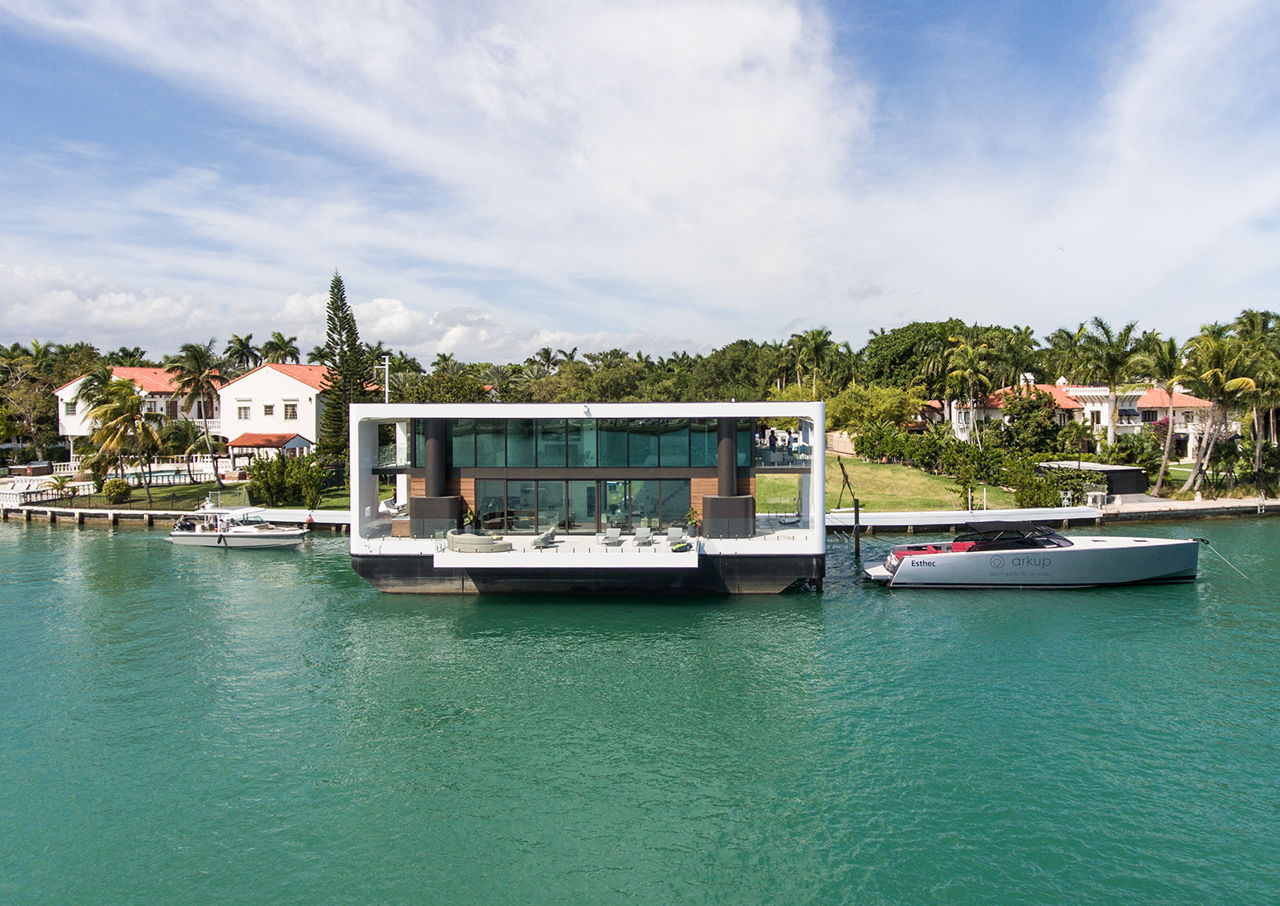 1 ARKUP
Life on the Water
ARKUP – Livable Yacht

Explore your first floating home. There is no better lifestyle than this. Imagine an ultimate, year-round, oceanfront view, as well as the unique experience of being at the forefront of the latest "zero-emission" initiatives and technological advancements. House Yacht Living allows you to say "no" to property taxes, HOA fees, and of course, to live in absence of city laws. This is the premiere option to lead a remarkable life as an independent explorer. In other words, your house, your rules, wherever you see yourself living or vacationing, while protecting the natural world.

THE VISION

Enjoy the expandable 500 sq. ft. terrace and over-sized, high-end, loft style living room with avant-garde home automation technologies. The ARKUP is completely stable when lifted up on its 4 hydraulic spuds. These act as protection from the effects of waves, tropical winds, and category 4 hurricane turbulence. Arkup livable yachts have systems for rainwater harvesting, water purification, and waste management. In addition, solar panels are the source of all electrical needs. Therefore, you will be entirely "off-grid". The awe-inspiring vessel is akin to that of a James Bond hideout. Choose comfort and grandeur in total autonomy while you take pleasure in life between the sea, the sky and the city.

OWNER'S BENEFITS

ARKUP is the first self-sufficient, sustainable, and environmentally friendly, floating waterfront villa in history.
The ARKUP #1 is listed for $5.5 million and comes fully furnished and decorated by Artefacto and Hamilton Aguiar Art for $5.9 million.

This House Yacht has 4,350 Sq ft of indoor/outdoor living space with 4BR/4.5BA and floor to ceiling 9' windows.

The vessel is 75ft long, 32ft wide (44ft when the sliding deck is extended).
It is self-propelled and fully solar-powered. It is designed for shallow, partially protected waters and can be anchored in up to 25ft of water, where there are no marine resources (seagrass/coral reef…) lifting itself up through 4 spuds.

The vessel has a 4.5 ft draft, designed to withstand category 4 hurricanes, can handle sea state level 3 and is equipped with hurricane impact windows.

The current vessel in Brickell is FOR SALE!

FACTS

1. NO HOA FEES
2. NO PROPERTY TAX (*2)
3. AFFORDABLE WATER-BASED LIVING
4. SAFE HARBORS (*4)
5. HURRICANE RESISTANT (*5)
6. NO RENTAL RESTRICTIONS (*6)
7. FREE ANCHORAGES IN APPROVED MOORING LOCATIONS
8. OPTION TO "HOME BASE" YACHT AT MARINAS THROUGH LONG-TERM LEASE

(*2): Annual recreational vessel FL registration fee/tag renewal.
(*4) Unlike a Property on land, you can protect your home from natural disasters moving it to a Safe Harbor
*5): Cat. 4 hurricane winds resistant design (155 mph)
(*6): Under bare-boat charter regulations (limited in capacity to charterer + 12 passengers)
We pay standard co-broker commission for all buyers and rental charters you bring.


1 ARKUP Facts
Price From
$4,500,000 - $5,900,000
Address
1800 Purdy Avenue, Miami Beach, FL, USA
Architect
Waterstudio & Donald L. Blound & Ass.
Interior Design
Waterstudio & Donald L. Blound & Ass.
Numbers of Floors
2 stories
Size Range
From 4,350ft² - 0ft²
HOA
Contact Agent for Info.
Deposit Schedule
20% Deposit
40% After 6 Month
40% At closing

1 ARKUP Picture Gallery
Legal Disclaimer
All promotional content displayed on this page, including renderings, floor plans, brochures, videos, and similar materials, are sourced from the developer to facilitate the marketing of the relevant project. PANDA IDX, LLC does not assert ownership or creation of these materials.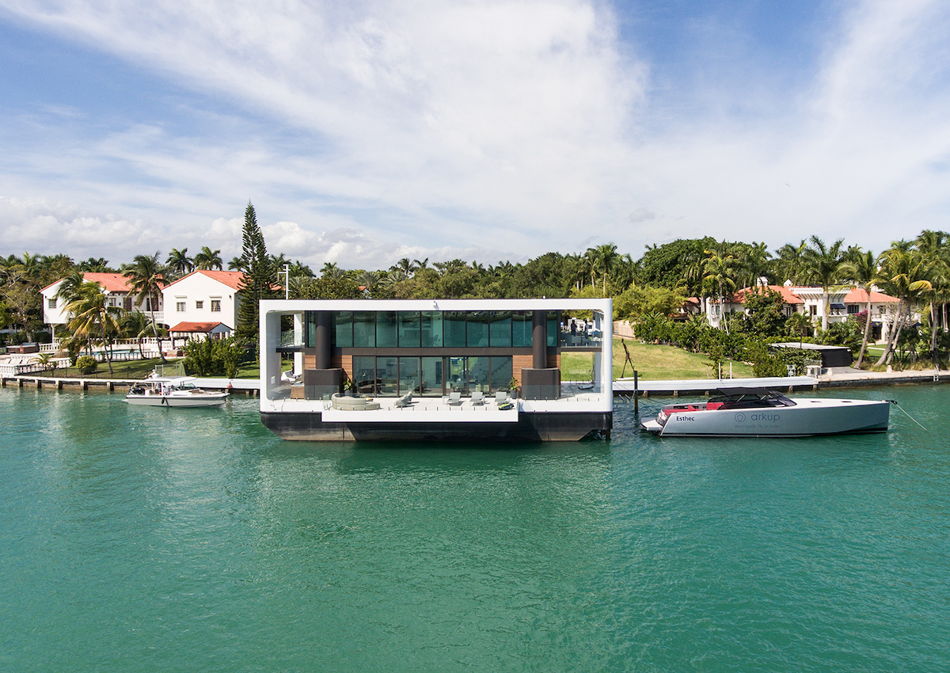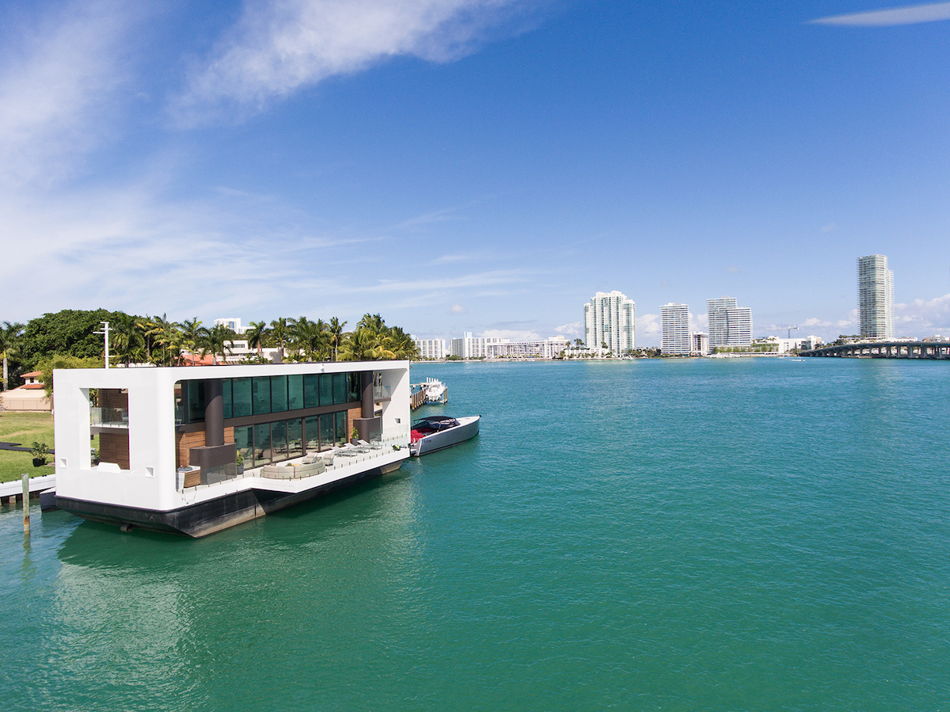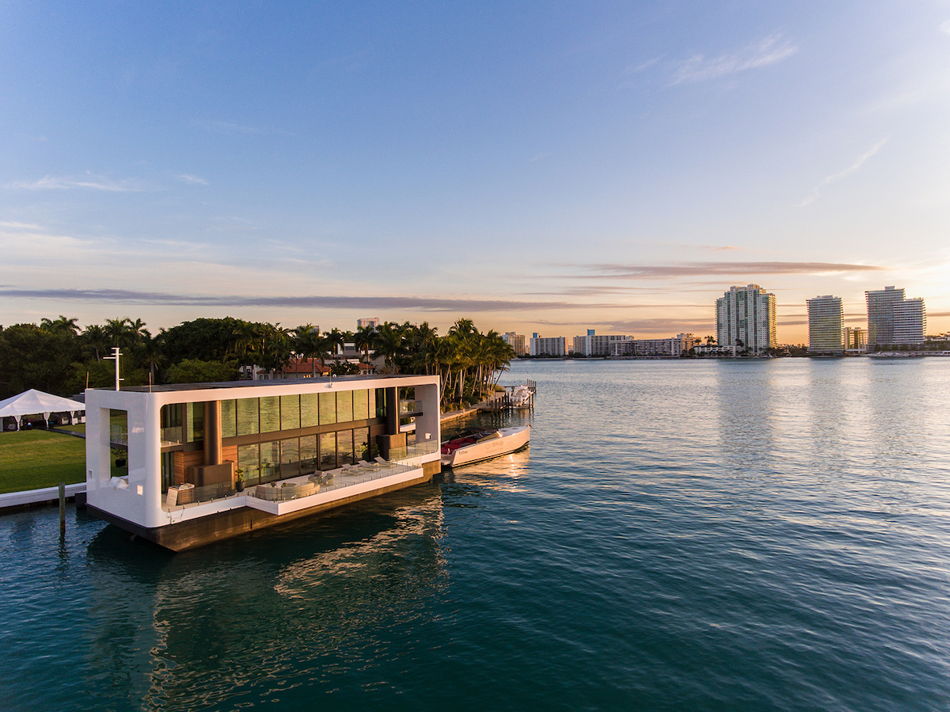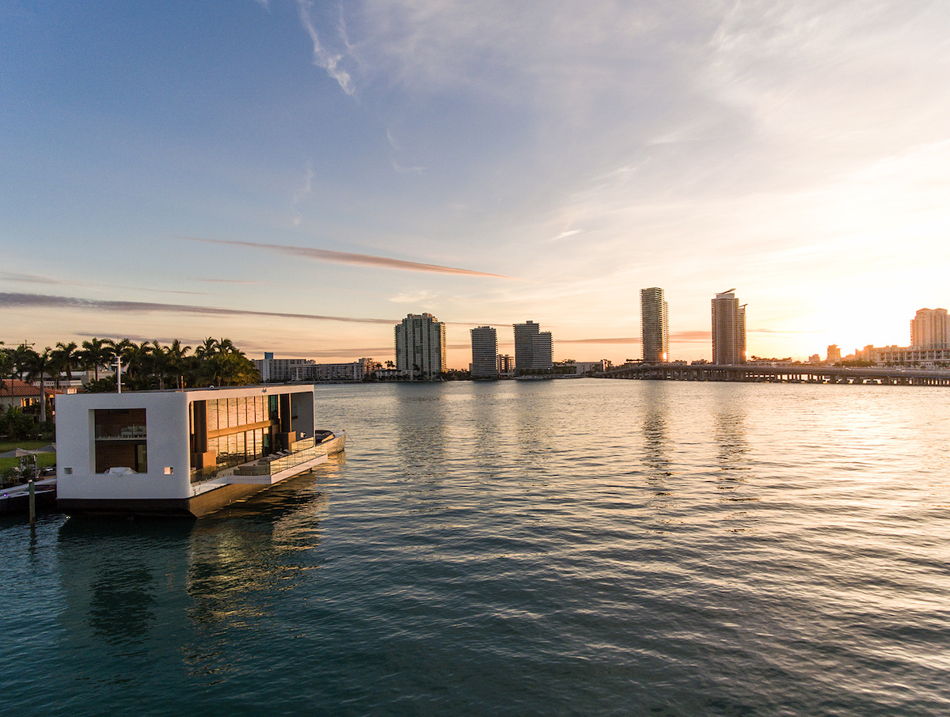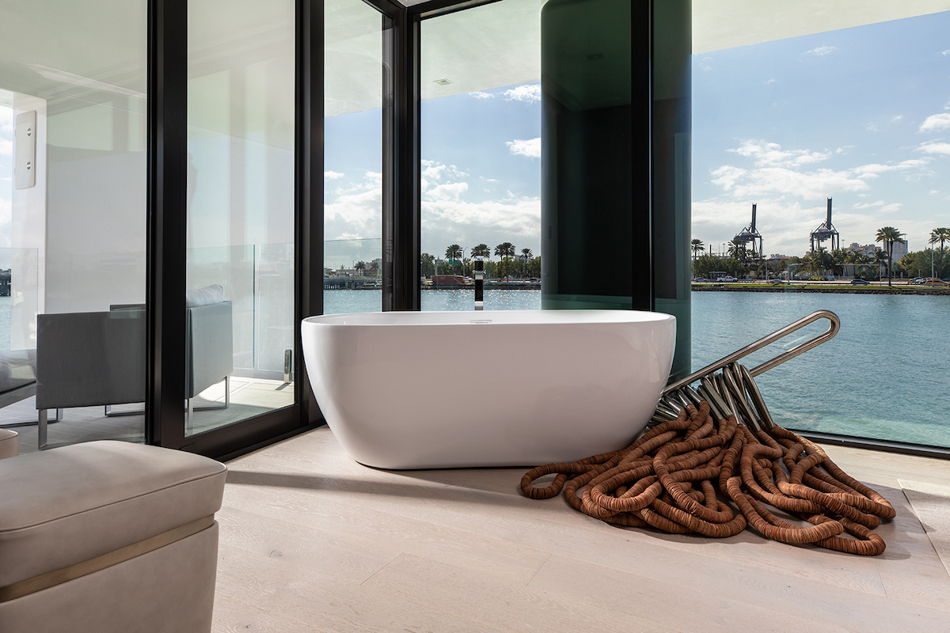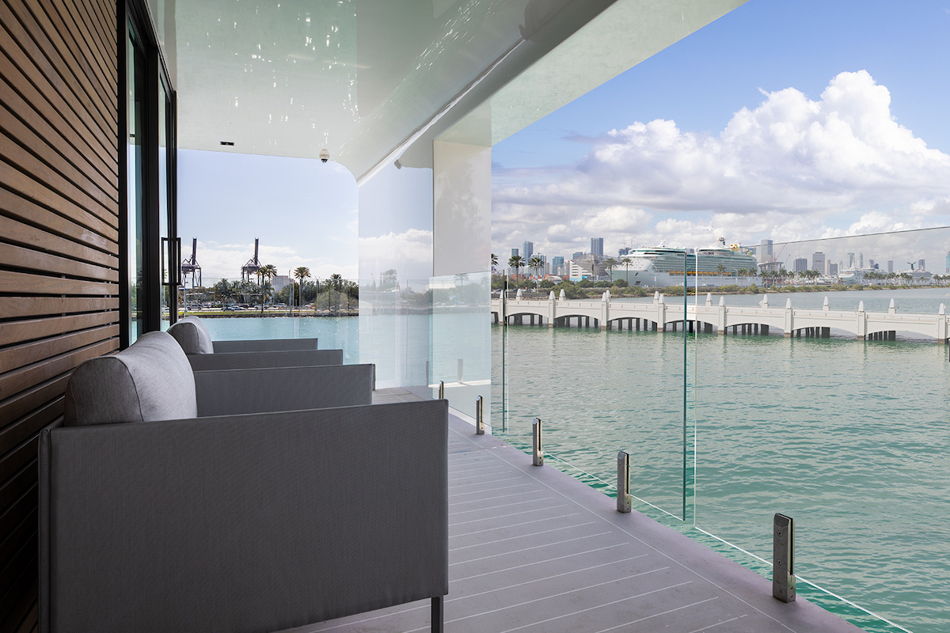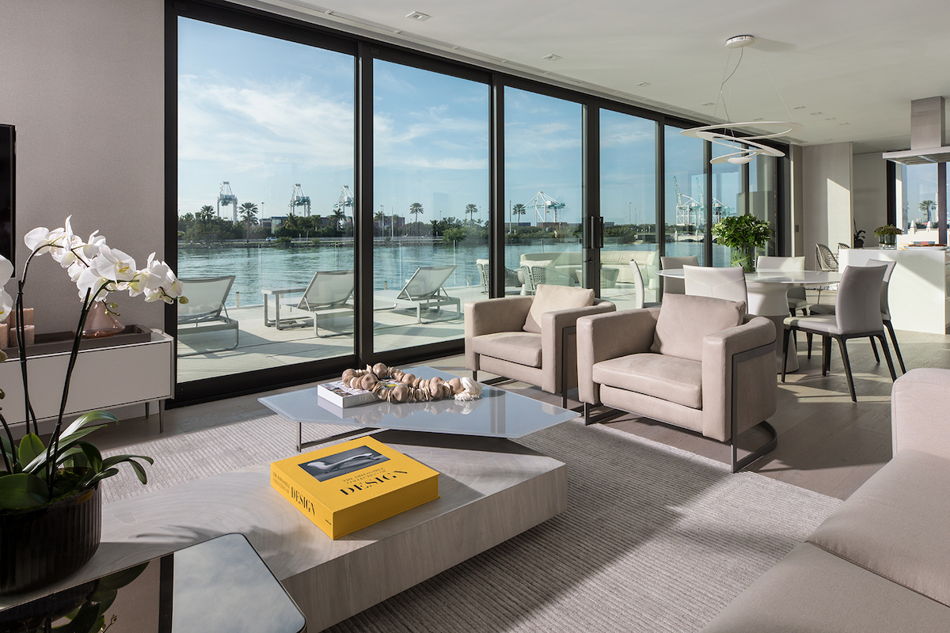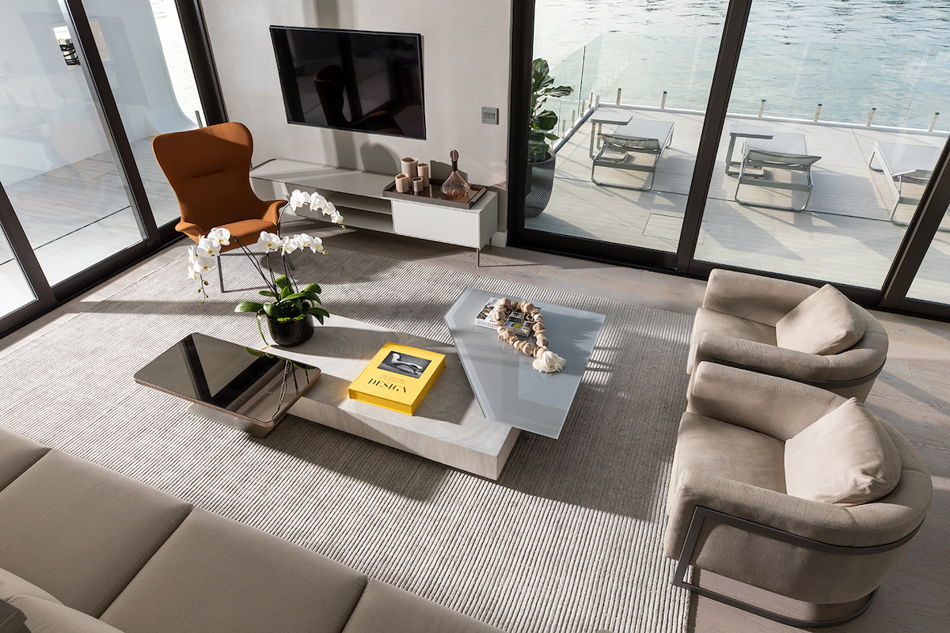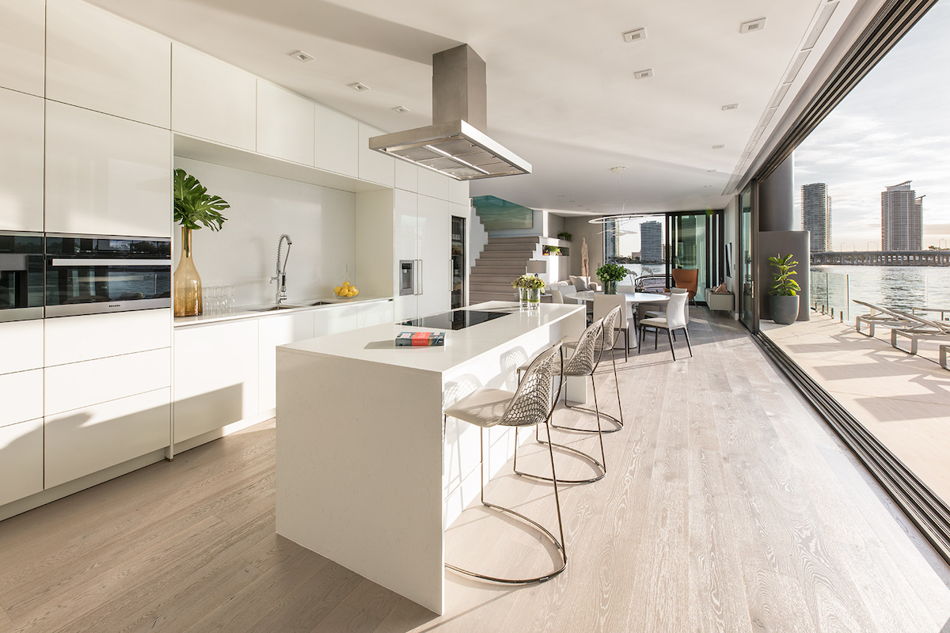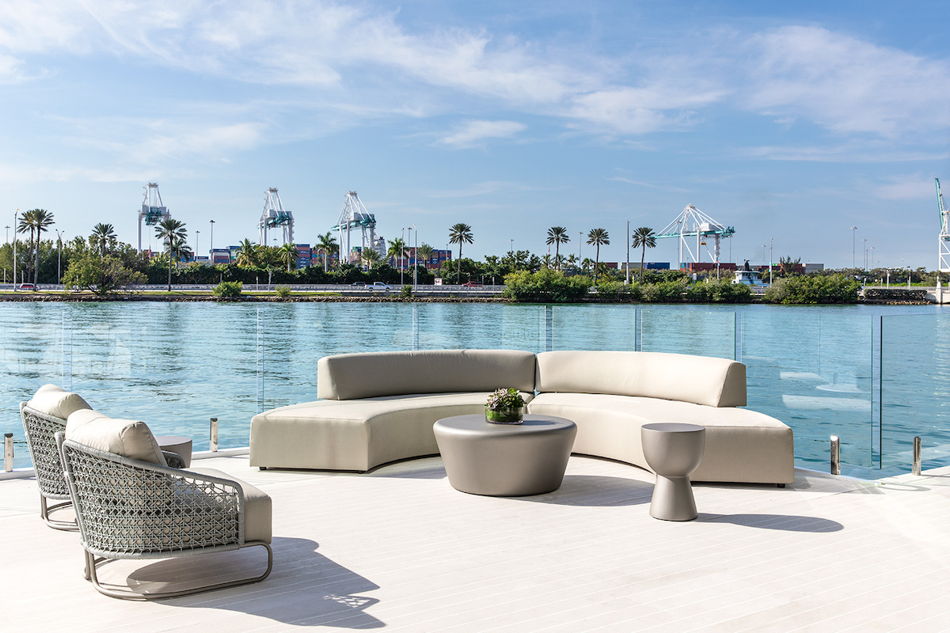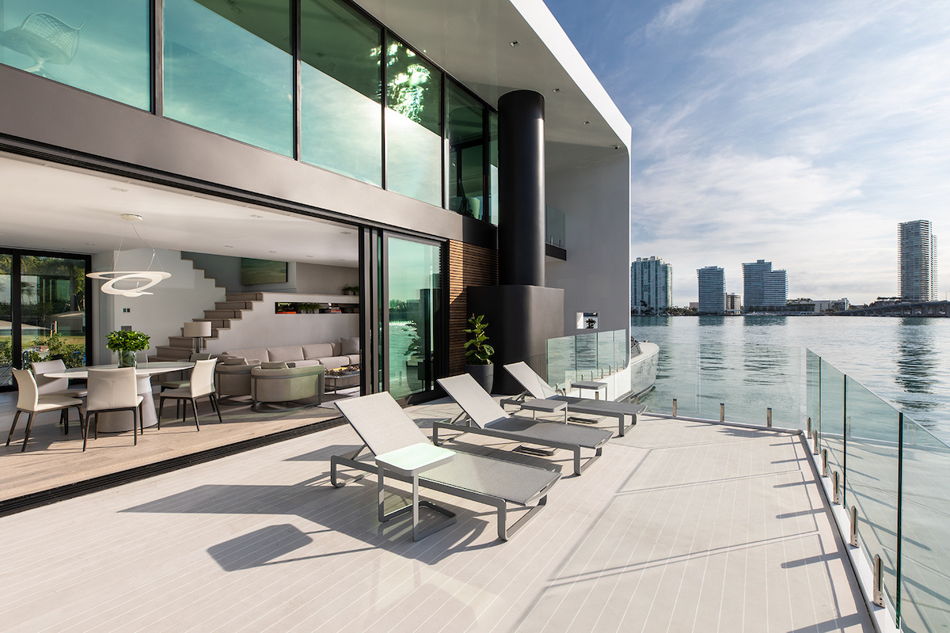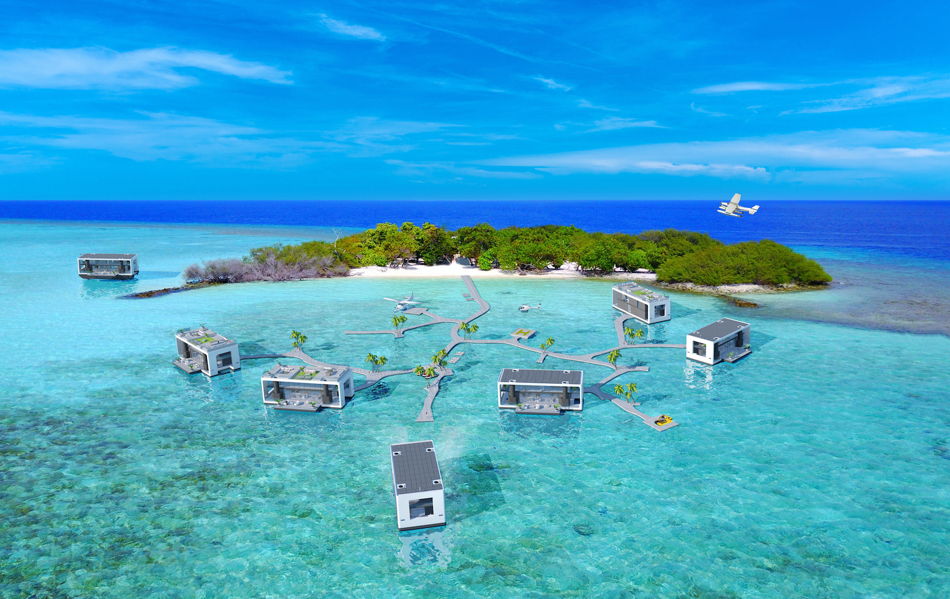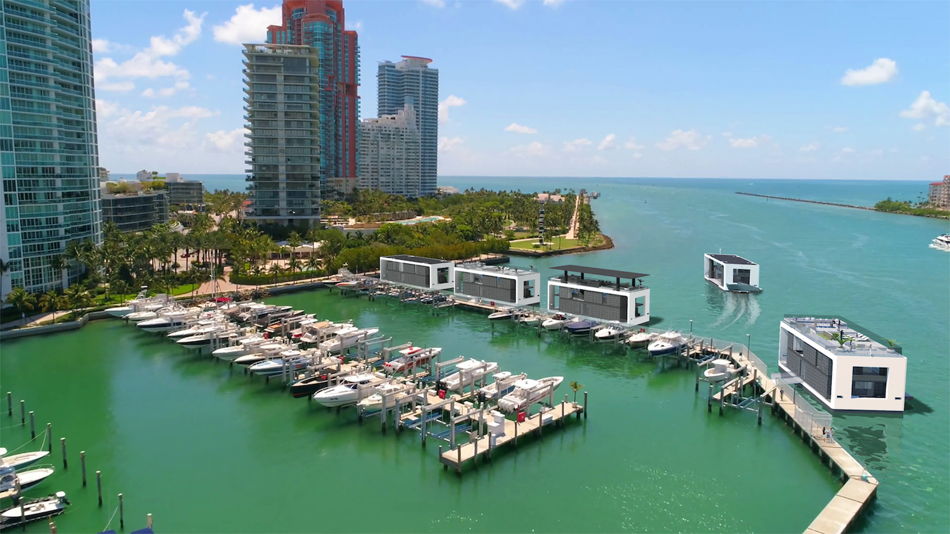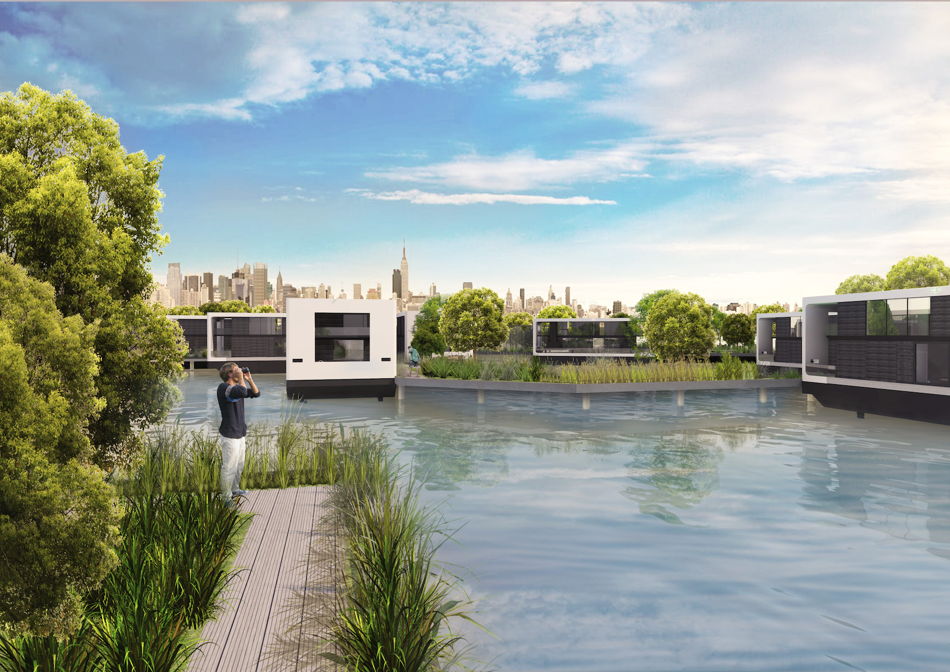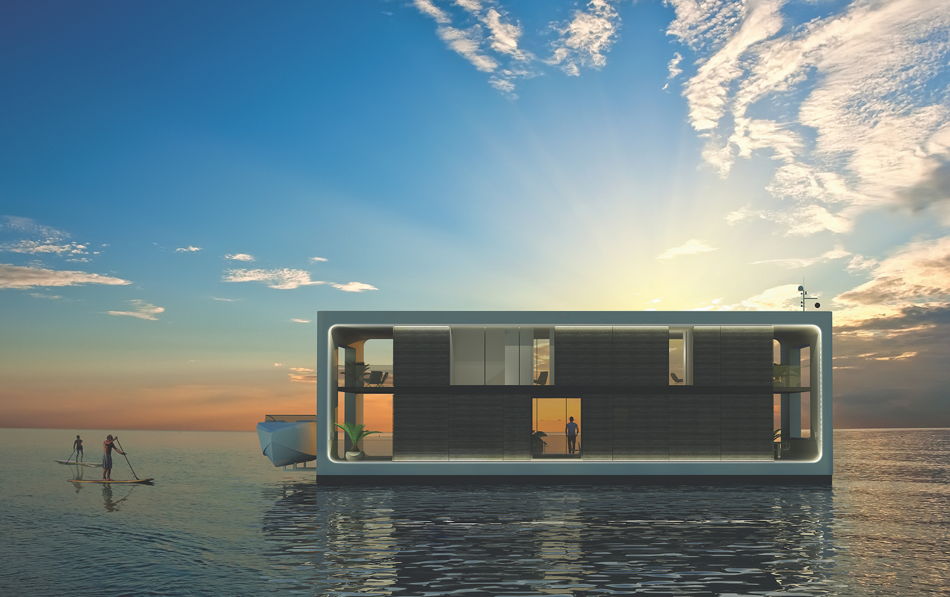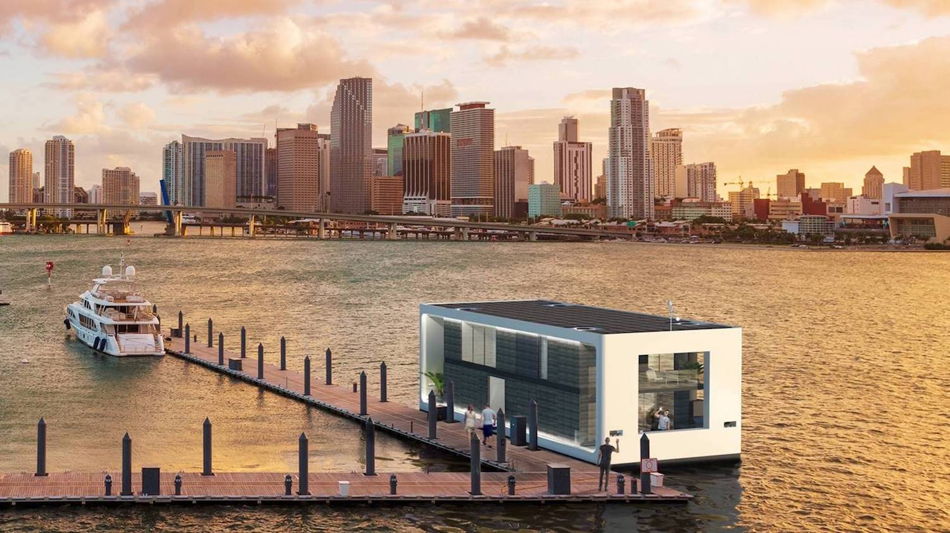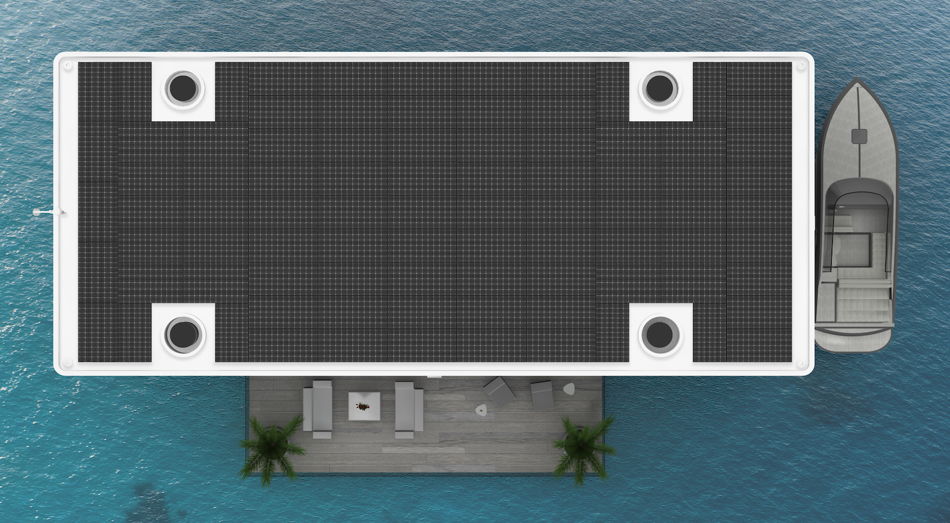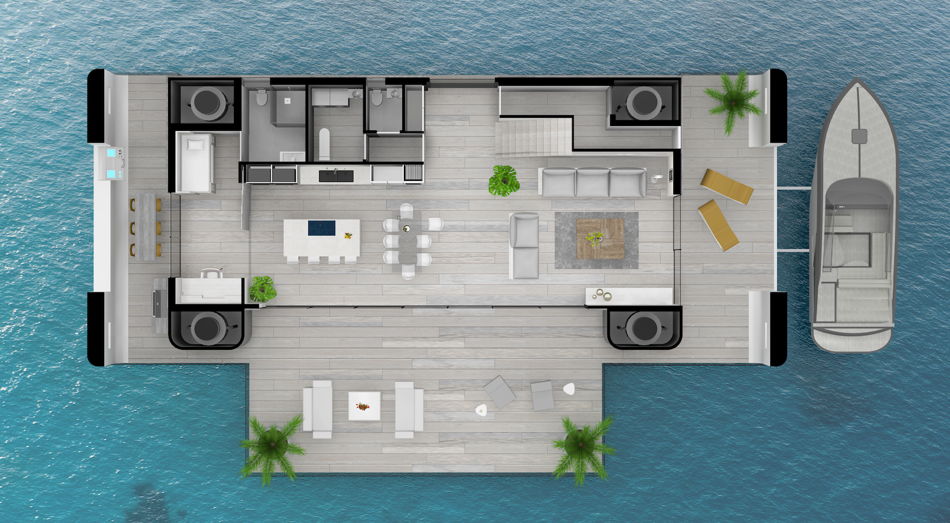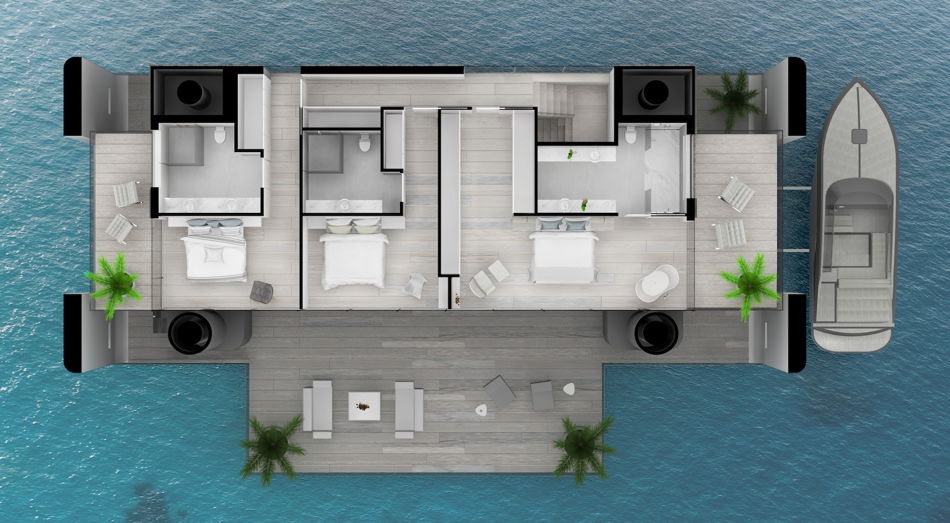 Highlighted Condo Features
Overall length (excl. boat lift) 75 ft (23m)
Overall beam (excl. sliding deck) 32 ft (10m)
5 ft draft (1.4m)
30 ft air draft (9 m)
300 Tons displacement
4x 40 ft-long steel spuds (customizable on demand)
Semi-automated self-elevating operating system
2,300 sq ft solar panels (215 m²)
4,350 sq ft total space (405 m²)
2,250 sq ft total indoor space (210 m²)
2,100 sq ft total outdoor space (195 m²)
2 decks & 5 terraces
4 en-suite bedrooms (8 people)
GENERAL CHARACTERISTICS
Water-studio. NL | Dutch architectural design
US Coast Guards safety and construction standards
ABYC recreational vessel standards design
270 deg. panoramic views
Bureau Veritas certified hull
High grade insulation
AC healthy and soothing indoor climate
Energy Recovery Ventilation
6 independent reverse AC zones
Floor to ceiling impact resistant bay windows
Smart house automation

1 ARKUP Location
1800 Purdy Avenue, Miami Beach, FL, USA
1 ARKUP Contact Form
For more information please fill out the form below